Google Analytics tracks your website. It does not do this automatically however. You have to sign up to Google Analytics and place a snippet of code onto your website. From this point onwards Google will now track your specific website and when you go to the Analytics page you will see a report from Google. Remember that Google Analytics refers to a person that visited your site as a user.
This Google Analytics report is very detailed. The report shows how many people have visited the site and how long the user stayed on your website. The users are broken down by country so you can see where in the world they were when they looked at your website.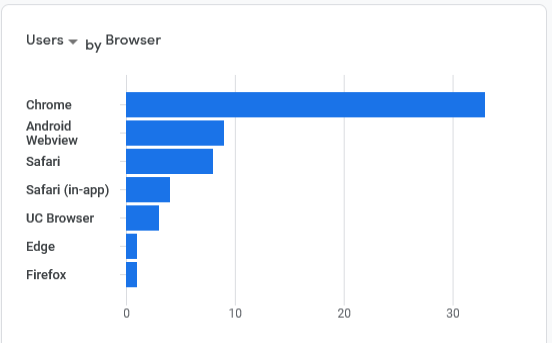 The report also shows which device the user was on when visiting your site and which browser they were using.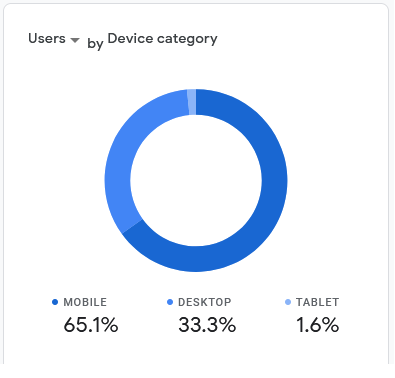 A date range is always selected and the data is based on that range. Your default range might be the previous 28 days but you can select a custom range. As time goes on and your website had been live for a few months or years the range becomes more important. Ideally you want that new users are coming to the site all the time. You also want previous users to return back to your site.

So lets say that you have a new website and you have Google Analytics monitoring it from day one. After a few weeks you will be able to tell how many people have come to your site. There are a few different methods user can find your website:
"Organic" – did they come to your site by finding it on via a search engine?
"Paid" – did they come to your site as a result of paid advertising?
"Referral" – did they find you through some method other than a search engine? Your website might have been linked on another website.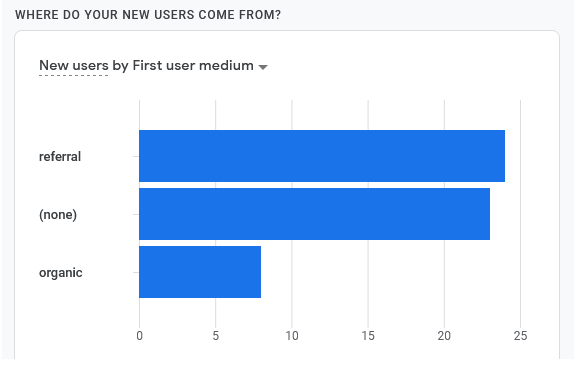 So if you looked at your Google Analytics, for example, you could tell that the average User uses the Chrome browser, that they stay 4 minutes, that they visited a certain blog page and they looked all this up on a Samsung mobile phone. This data is very useful when drawing up a profile for the kind of user visiting your website. A website can look pretty different for a mobile device compared to a laptop or desktop monitor.
There is a lot more to Google Analytics that I have not touched on. This is not a tutorial on Analytics, this is more of a heads up. Google Analytics is free but the process of getting it onto your site can be tricky.
Call Donal today on 087 2716947 or visit WebGlic.com to find out how we can help you get started. You can connect on Facebook, Instagram or Twitter too.