Website Design & Computer Training
I make websites for business and personal projects. I provide software training for everyone.
Basic WordPress Website.
5 Pages
Basic Design
Basic WordPress Website.
10 Pages
Basic Design – Additional Design Possible
WordPress or custom website
Unlimited Pages
Shop If Needed
Additional Design If Needed
Database If Needed
User Login If Needed
SEO
HTML. CSS. Javascript. Domains. Servers. Getting a website done can be time consuming work. While you can get a website up and running yourself, the odds are that if you are a small business owner you have better things to do.
That is where webglic.com comes in. Together we will get your ideal website up and running. With a range of packages to choose from it will not break the bank and with aftercare service available too you can rest assured your site is safe and up to date.
Microsoft Word, Microsoft Excel, Google Docs, Google Sheets. These are programs that we use every day but are we getting the most out of these applicaitons?
Webglic provides both 1-to-1 and personal or team training. With experience in teaching everyone from businesses to school children to senior citizens our passion for training is clear.
Is your computer running slow, errors popping up all of a sudden? Alot of people thing that their computer is "old". Often it is worth having a look at the computer before shelling out and buying a new one. Usually a second laptop is nice around the house too. Memory upgrade for example can be a quick, and not too expensive, way to up revitalise an older machine.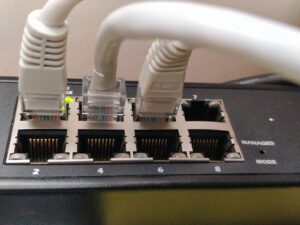 Favorites
Okay, so first lets break down the title of this post. IPv4 and IPv6 are mentioned. "IP" in this case stands for Internet Protocol. In computing terms, if you see an IP written it refers to an address, so many times people will say "IP Address". When you browse the internet on your phone or your home laptop, or office computers, somewhere
Read More »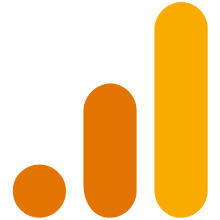 Favorites
Google Analytics tracks your website. It does not do this automatically however. You have to sign up to Google Analytics and place a snippet of code onto your website. From this point onwards Google will now track your specific website and when you go to the Analytics page you will see a report from Google. Remember that Google Analytics refers to a
Read More »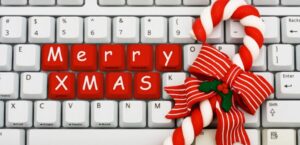 WebGlic
Christmas is nearly upon us! Well, it is from the point of view of getting a new computer anyway. So how do you go about getting a new computer? What questions do you need to ask? Follow this webglic.com guide and in a few moments you will know the difference between a hard drive and a hard sell from your sales person.
Read More »
Hi, I am Donal O Domhnaill, the founder of WebGlic.com.

I have always been known as a guy that fixes computers. The first computer I used was a Commodore 64 that was on loan from my local school. From there my passion for computers was born.

We owned an Oric, then a Commodore 64 and in 1996 I bought my own first Windows PC. It ran Windows 95! Around this time too, myself and my brother were some of the first people in Ireland (and the whole World in fact) to be browsing the internet. It was at the time a tool usually used for colleges or business.

Around '97 or '98 I began making websites. These were either geocities websites or written from scratch myself. So for over 20 years I have been web designing.

While my primary degree is that of Philosophy I have of course also attended the fantastic NUIG where I got my Higher Diploma in Software Design.

Throughout the years I have always been working in the field of software development, website development, software testing, teaching computers to all age ranges from children to adults and fixing home computers and building electronic PCBs for medical companies.

With WebGlic.com I have rolled my 3 main passions in the area of computers into one.

1) Web Design
2) Teaching Training
3) Fixing Computers

It is a varied skillset but when I think back on my long technical career it all makes sense. I look forward to working out your problem with you and getting you back to work or daily life. I am in the unique position to be able to offer my services in Irish and in English.