Update Your Website Today
and make your website make money for you
Basic WordPress Website.
5 Pages
Basic Design
Basic WordPress Website.
10 Pages
Basic Design – Additional Design Possible
WordPress or custom website
Unlimited Pages
Shop If Needed
Additional Design If Needed
Database If Needed
User Login If Needed
SEO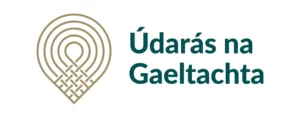 WebGlic
Údarás na Gaeltachta, is a regional state agency which is responsible for the economic, social and cultural development of Irish-speaking (Gaeltacht) regions of Ireland. Its stated purpose is to strengthen the Gaeltacht communities, to increase the quality of life of its community members and facilitate the preservation and extension of the Irish language as the principal language of the region. It gives
Read More »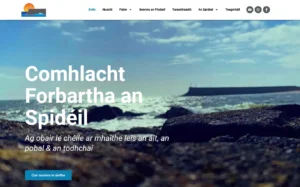 Clients
anspidéal.ie Eagraíocht forbartha pobail é Comhlacht Forbartha an Spidéil Teoranta. Tá sé aitheanta go foirmeálta ag ranna Stáit: An Roinn Turasóireachta, Cultúir, Ealaíon, Gaeltachta, Spóirt & Meán, Údarás na Gaeltachta, Comhairle Chontae na Gaillimhe & mar sin de… Bíonn muid gníomhach i chuille ghné d'fhorbairt pobail i gceantar an Spidéil.
Read More »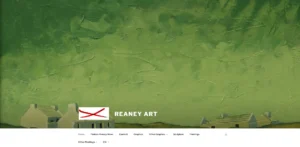 Clients
https://reaneyart.com/ Pádraic Reaney was born in Carraroe, Co. Galway in 1952.He studied Fine Art at Galway, Regional Technical College encouraged by the well-known sculptor Oisín Kelly and has been a full-time artist since leaving college. He painted for several years in Galway; later he built a studio in Moycullen, where he now lives and works. He has exhibited extensively in Ireland, Scotland
Read More »
Donal O Domhnaill, the founder of WebGlic.com
As an experienced website developer, I specialize in crafting custom-designed websites for individuals and businesses. I'm committed to creating visually stunning and functional websites tailored to meet your unique goals. I have technical expertise and creative vision to create a blog or fully-featured e-commerce platform. My work is collaborative and consultative, ensuring that every aspect of your website reflects your vision. I can help with everything from selecting the perfect color scheme to optimizing your website for search engines. With a proven track record of success and a passion for web development, I'm confident that I can exceed your expectations.
Hi, I am Donal O Domhnaill, the founder of WebGlic.com.

I love computers, we seemed to always have one. First our family owned an Oric, then a Commodore 64 and in 1996 I bought my own first Windows PC. It ran Windows 95! Around this time too, myself and my brother were some of the first people in Ireland (and the whole World in fact) to be browsing the internet. It was at the time a tool usually used for colleges or business.

Around 1997 I began making websites. These were either made on the Geocities playform or written from scratch myself. So for over 20 years I have been web designing.

While my primary degree is that of Philosophy I have of course also attended the fantastic NUIG where I got my Higher Diploma in Software Design.

I am in the unique position to be able to offer my services in Irish and in English. If you need a website, big or small, drop me a line at donal@webglic.com, call me at (+353)87 2716947 or fill in the contact form below. ​
Contact Or Make Appointment