WebGlic blog about news items I find interesting, tech news and web development.
See oohGaeilge.com here: https://oohgaeilge.com/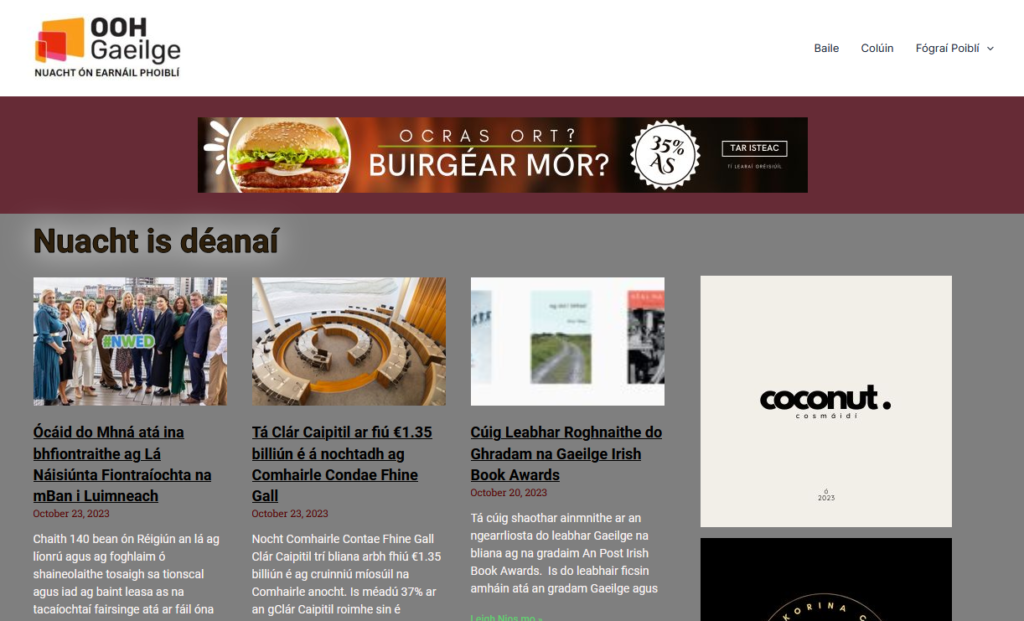 OOH Gaeilge is a news and advertising website for a company based in the West of Ireland.

Web Developer | Tech Tutor
Enjoy deep dive blogs and quickie news as I share my experience and opinion with you.